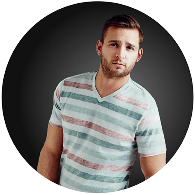 Matt Callegari (Idea Jab) – May 3rd

What is the overarching goal of Idea Jab?
We've discovered a huge opportunity in gamifying ideation activities and we're extremely excited about the possibilities that lie ahead.  Due to the overwhelming support we've received from educators, we've been thinking about developing classroom specific products based on our original game.  We've also done demos at local startups and mid-sized businesses who have requested that we make versions tailored to their needs.  We would like to start developing an extensive line of products for both markets – and a lot more.