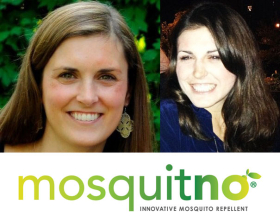 Emily Dix and Carolyn Ellspermann
June 3rd, 2015
Mosquitno was founded in 2009 as a global brand dedicated to creating innovative insect repellent solutions. The United States segment of Mosquitno launched in 2010 to establish a localized brand and to grow American sales. Notable Mosquitno sales in the United States began in 2012, and the company has since experienced incremental growth. In addition to some online sales, Mosquitno began distributing through independent retailers, a few Whole Foods, and Tractor Supply Company. Mosquitno also secured 2015 programs with CVS Health and Rite Aid stores nationwide.
Over the coming years, Mosquitno intends to further increase its national distribution, as well as grow its online sales. This anticipated growth spurt has spurred a desire for Mosquitno to
evaluate its overall brand, packaging, marketing assets, online presence, and marketing strategy. In order accurately evaluate the existing Mosquitno brand and optimize it for future
growth, a market research study was implemented.