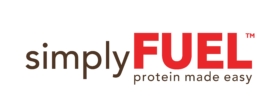 Mitzi Dulan with SimplyFuel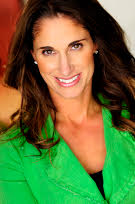 SimplyFUEL is a natural food start-up company that fuels with deliciousness in every bite and makes getting your protein easy. simplyFUEL protein balls are made with simple, clean, high-quality ingredients with protein and probiotics. Founded by nationally known nutrition expert, Mitzi Dulan, RD, who is the Team Nutritionist for the World Championship Kansas City Royals. Mitzi has appeared on CNN, Dr. Oz, and LIVE! with Kelly & Michal and co-authored The All-Pro Diet with NFL Future Hall-of-Famer, Tony Gonzalez. Some of the biggest simplyFUEL protein ball fans include many of the boys in blue but the biggest fan is All-Star Game MVP, Eric Hosmer.
The simplyFUEL story goes like this…as the Team Sports Nutritionist for the KC Royals, Mitzi decided to make her insanely popular protein balls (her recipe went viral on Pinterest) for the Kansas City Royals towards the end of their regular season last year. The players loved and, well, two games later, the Royals clinched the division for the first time in 30 years! The Kansas City media went crazy about her protein ball story and random people in town who met Mitzi said they had heard about her protein balls. The sports radio stations were talking about her protein balls. And, in baseball, they are superstitious so she kept making the same protein ball recipe for the players throughout the playoffs and then the World Series and then the Royals were crowned 2015 MLB World Champions! Lots of people asked her to make protein balls for them and this is how she started simplyFUEL.