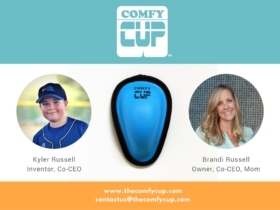 Comfy Cup – Kyler Russell (and his mom Brandi)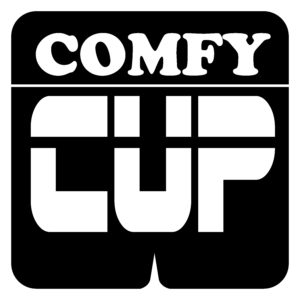 Description
Little Leaguer, Kyler Russell, loved baseball, but hated the mandatory cup he had to wear.  His parents encouraged him to channel his complaints into creating an alternative and he knocked one out of the park with a smarter, softer solution.   Kyler created Comfy Cup , a youth athletic cup for boys like him who dislike wearing the traditional hard athletic cup.  Comfy Cup provides light protection in a comfortable—and kid-friendly—design.
Unlike the typical hard plastic versions, Comfy Cup is soft and flexible. It's molded from pliable foam that contours to the body, and has a breathable mesh lining. Its scaled-down size and light impact protection make it the perfect first athletic cup for school-aged kids just getting started with contact sports.
Area of Assistance/Guidance
We are always open to constructive criticism, recommendations and guidance as we scale our business.
We would love to connect with a mentor who has experience selling on Amazon and can offer guidance on bookkeeping and accounting for Amazon.
We are currently seeking legal advice on the possibility of a patent for Kyler's Comfy Cup.
We are always looking to partner with local sporting goods retailers to carry Comfy Cup inventory in their brick and mortar or online store.